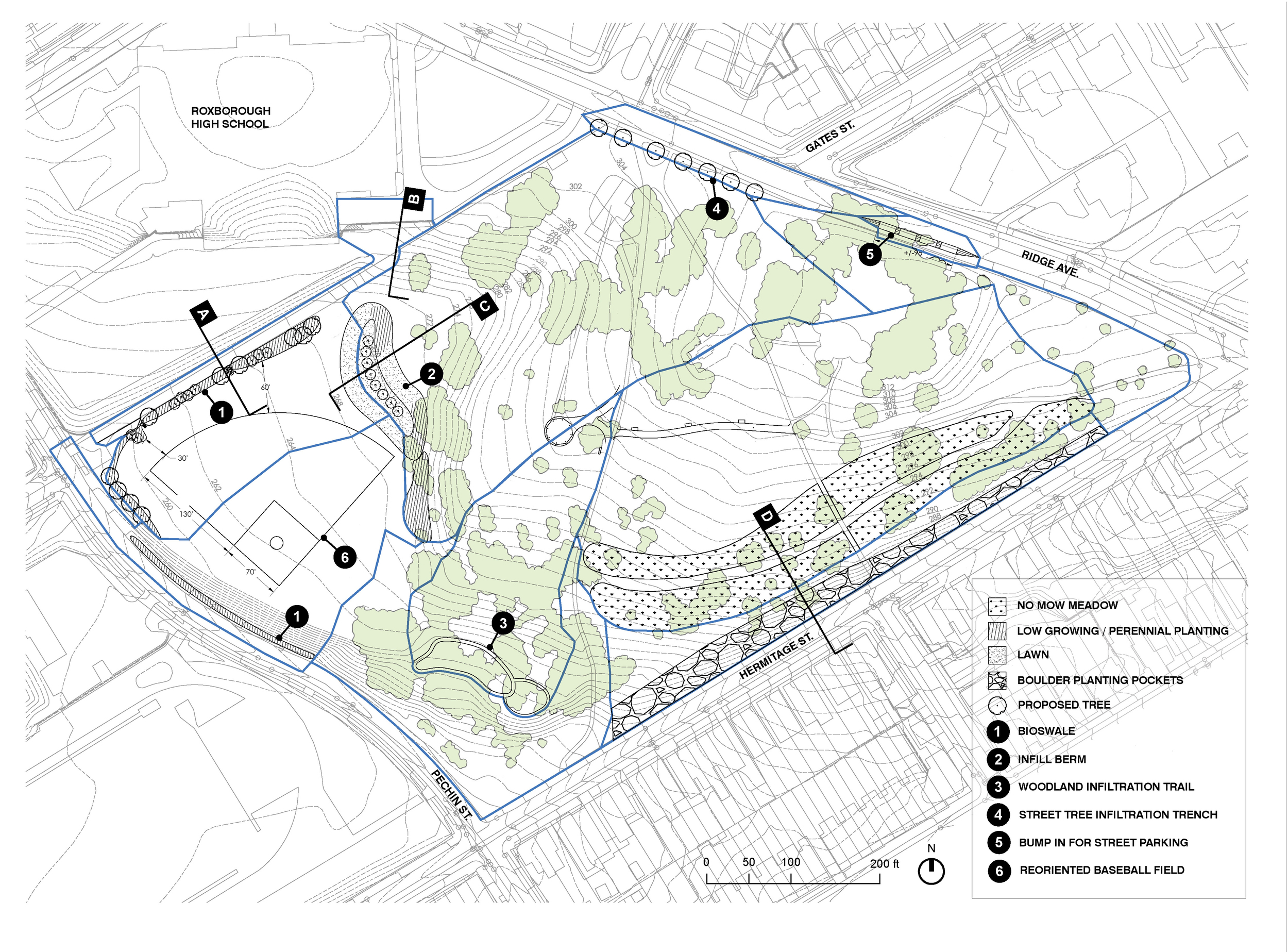 GORGAS PARK | Philadelphia PA
Funded by a Stormwater Management Improvement Grant (SMIP), the Friends of Gorgas Park commissioned SALT DESIGN STUDIO to complete a Feasibility Study exploring stormwater management at Gorgas Park and Roxborough High School. In an effort to alleviate stormwater runoff issues and improve the function of the park for residents, a series of stormwater management practices (SMP) were recommended to alleviate drainage issues in different areas of the park.
SALT's team created a master plan that breaks the site down into smaller drainage areas, allowing each SMP to capture water where it is generated. Proposed SMP's include a meadow, infiltration berm, bioswales and a boulder wall for slope stabilization.
In 2016, the City of Philadelphia Parks and Recreation received a $400,000 grant from DCNR to implement the stormwater and site improvements identified in SALT's master plan.
Collaborators: Meliora Design