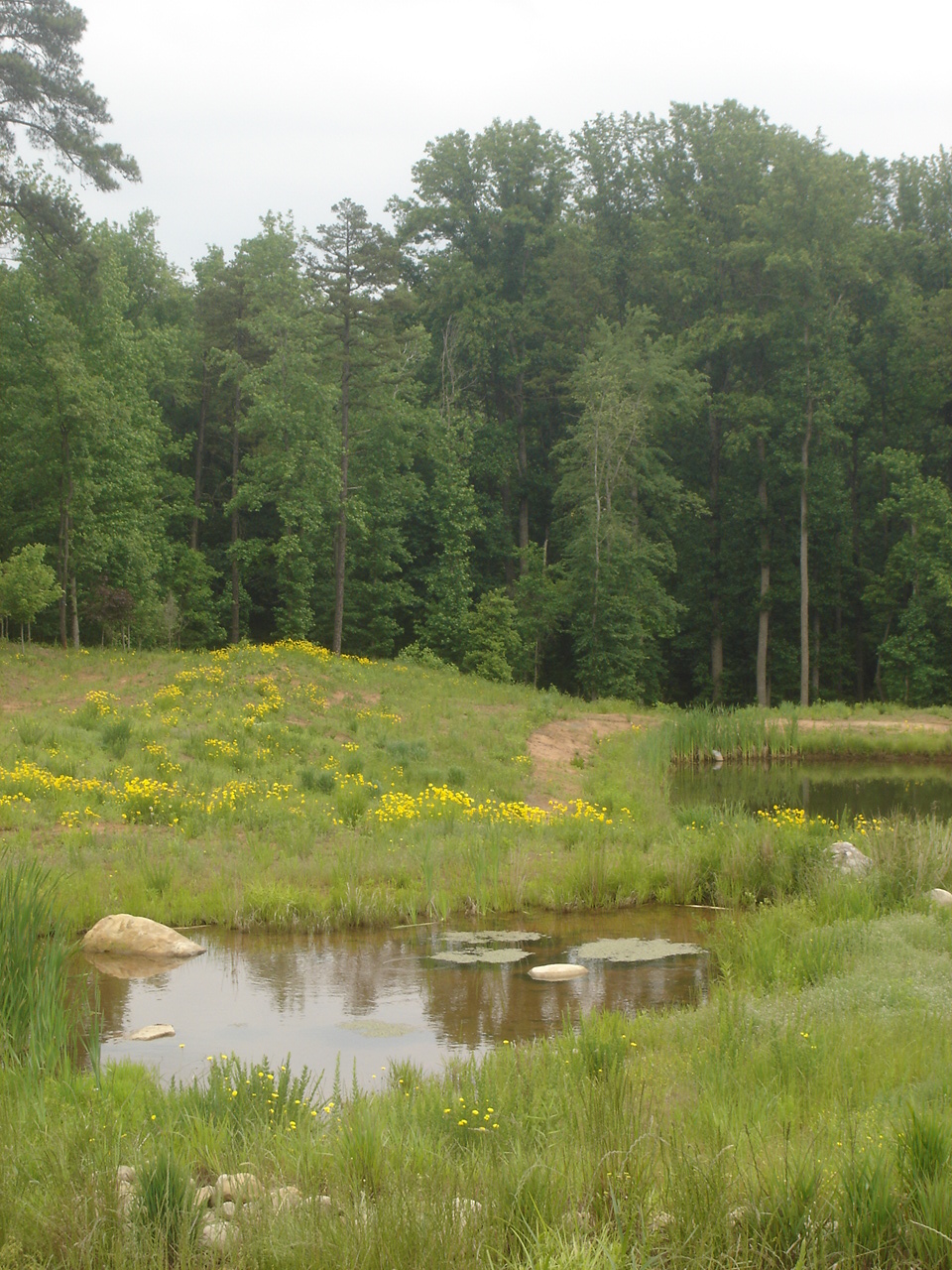 INTERNATIONAL CENTER FOR AUTOMOTIVE RESEARCH at CLEMSON UNIVERSITY | Greenville SC
Winner: 2014 Honor Award for Design from Tri-State (NC, SC, GA) Chapter of the American Society of Landscape Architects
Winner: 2009 Special Citation for Design from the American Institute of Architects
The satellite campus for Clemson University's International Center for Automotive Research sits on a 250-acre parcel in the Carolina Piedmont region. SALT DESIGN STUDIO was commissioned to design and consult on establishment and management of native meadows for seven acres, and create a broad ecological framework for the entire campus landscape. Instead of turf grass, a canvas of indigenous plants re-introduces wildlife habitats and minimizes maintenance. A trio of new basins provide wet habitat, and captures and infiltrates stormwater. The meadows feature grass-dominant uplands and colorful, diverse wet lowlands.
Collaborators: Seamon, Whiteside & Associates, Inc.
Photos courtesy of Seamon, Whiteside & Associates, Inc.